Ye Are Many, They Are Few!, October 6, 2020

Never in human history has there been a greater need for wisdom, principled action, commitment, and compassion. We are poised on the brink of catastrophes, with threats to survival on every side--a horrific pandemic, a global financial collapse, nuclear annihilation by either war or accident, and extinction from climate change. All this is made more desperate by the weakening or breakdown of the national and international mechanisms, institutions, and agreements which were designed to protect human rights, health, livelihoods, and freedoms and to promote harmony and integrity between and within nations. Furthermore, wealth inequality is greater than ever before, and, fascism is rising in every corner of the world.


How can we counter these threats? Ignorance, greed, racism, hatred, and violence can never be solved by a violent response. Only by using mindfulness, creativity, ingenuity, and wisdom to develop a strategy of non-violent resistance can these threats be overcome and disaster forestalled.


One recent example of creativity is the launching of a refugee rescue ship in the Mediterraean by the brilliant graffiti artist Bansky. In September 2019, he sent an email to Pia Klemp, the former captain of several NGO boats that had rescued thousands of people:


"Hello Pia, I've read about your story in the papers. You sound like a badass. I am an artist from the UK and I've made some work about the migrant crisis, obviously I can't keep the money. Could you use it to buy a new boat or something? Please let me know. Well done. Banksy."


Ms Klemp at first thought it was a joke, but, in August this year, the ship became a reality and began rescuing stranded refugees.


Bansky has consistently used his art as a non-violent protest against violence, fascism, and the violation of human rights.


Probably the first statement of non-viloent resistance in modern history is a little-known poem by Percy Bysshe Shelley, The Masque of Anarchy. The poem urges protesters :

"Stand ye calm and resolute,
Like a forest close and mute,
With folded arms and looks which are
Weapons of unvanquished war.


And if then the tyrants dare,
Let them ride among you there;
Slash, and stab, and maim and hew;
What they like, that let them do.


With folded arms and steady eyes,
And little fear, and less surprise,
Look upon them as they slay,
Till their rage has died away:


Then they will return with shame,
To the place from which they came,
And the blood thus shed will speak
In hot blushes on their cheek:


Rise, like lions after slumber
In unvanquishable number!
Shake your chains to earth like dew
Which in sleep had fallen on y ou:
Ye are many, —they are few!"*

Click here to read the entire poem (372 lines).


Click here to read a Wikipedia article on the poem with excerpts.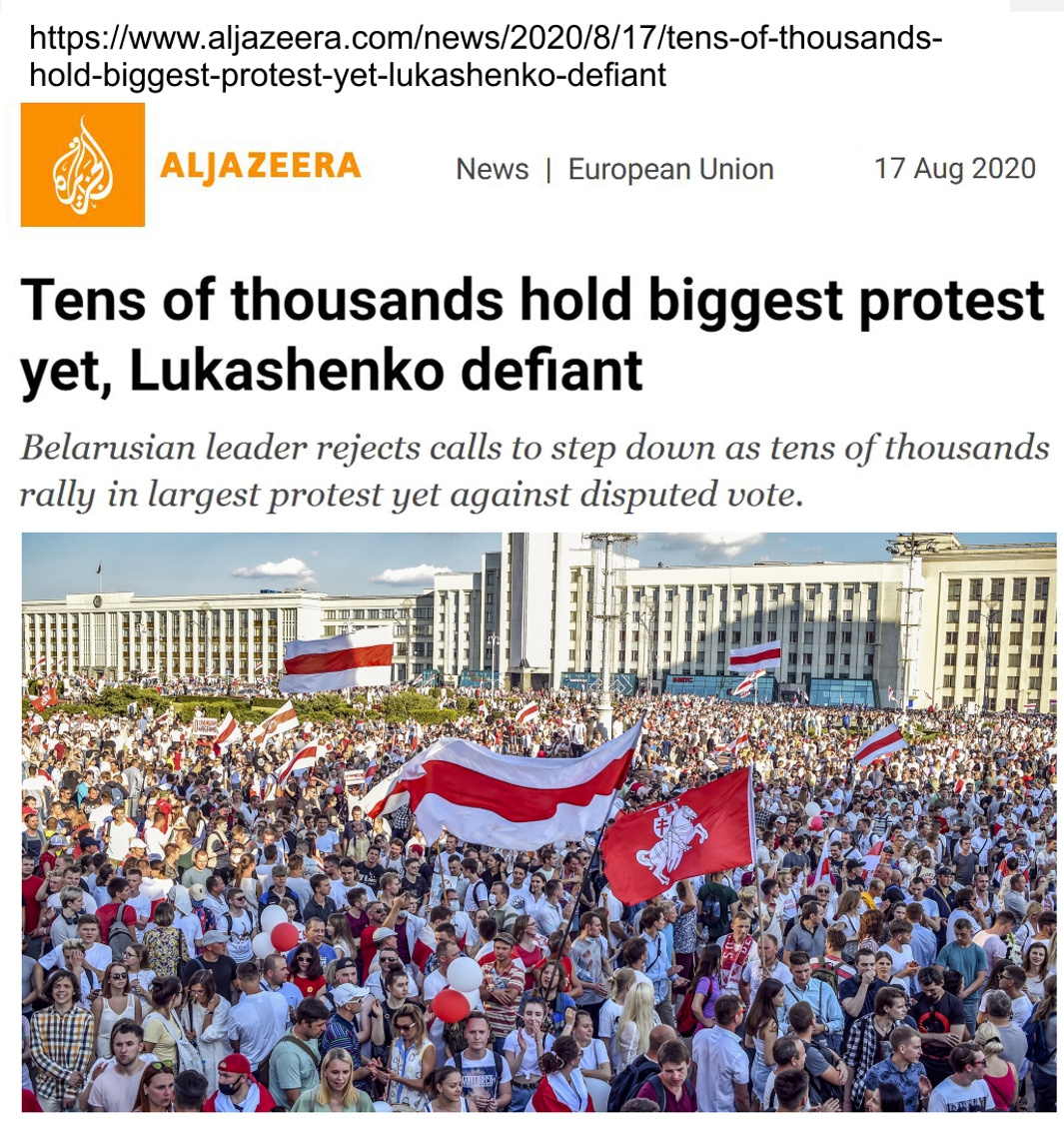 Reading these lines reminds us of the protest in Belarus, an outstanding example of non-violent resistance which has continued for more than one month and which, we hope, will end in victory for the people.

The most famous advocates of non-violent resistance in the twentieth century were Mahatma Gandhi and Martin Luther King, Jr. Their ideals and campaigns have inspired others around the world who have instigated many successful non-violent movements. Research shows that, overall, non-violence has been far more successful than armed resistance in achieving major political goals.

Perhaps the oldest record of non-violent strategy, though it never mentions non-violence per se, is Maha-Umagga Jataka, "Mahosadha's Incomparable Ingenuity." As advisor to King Vedeha, Mahosadha uses his wisdom and creativity in every situation to defuse conflict and violence. The variety of his strategies is staggering. With remarkable foresight, he anticipates dangers long before they materialize and prepares solutions which build friendly alliances and outsmart incorrigible opponents, but harm no one. In thwarting one of King Culani-Brahmadatta's evil schemes, Mahosadha even saves the lives of all the other kings of Jambudipa. Several year ago, during a class discussion, we mentioned that the Jatakas advocate non-violence and harmony. One of our students, a monk from Burma, interjected, "What about Mahosadha? He led the army in many bloody battles!" We suggested that, if he read the story again, he would see that not even one person is killed in the entire story. The rival king and his unscrupulous advisor Kevatta repeatedly challenge King Vedeha, but, in every instance, Mahosadha devises a stratagem for his king to emerge victorious without ever resorting to violence. He even protects his rivals, senior royal advisors who malign him and repeatedly plot against him. It's a fascinating story!

Click this image to read and download "Mahosadha's Incomparable Ingenuity" from our anthology.
Ummagga means "tunnel." The title of the Jataka is Maha-Ummagga because one of Mahosadha's strategies is to build a great tunnel to protect King Vedeha.
This painting is from Wat Sraket in Bangkok, Thailand.

A wonderful gift!

Now available in the USA
for for only $30!
Prompt delivery!
Not one penny goes to Amazon!
Click here to order
Payment by PayPal

Jataka Tales of the Buddha
An Anthology

Retold by Ken and Visakha Kawasaki

There is a great need for non-violent protest, at this moment, in the United States. It is not an exaggeration to say that President is attempting a coup d'etat. He is promoting a program of pure fascism, and it is the responsibility of every American who treasures democracy to resist. Moreover, fascism is growing around the world

Here are some suggestions from Waging Nonviolence.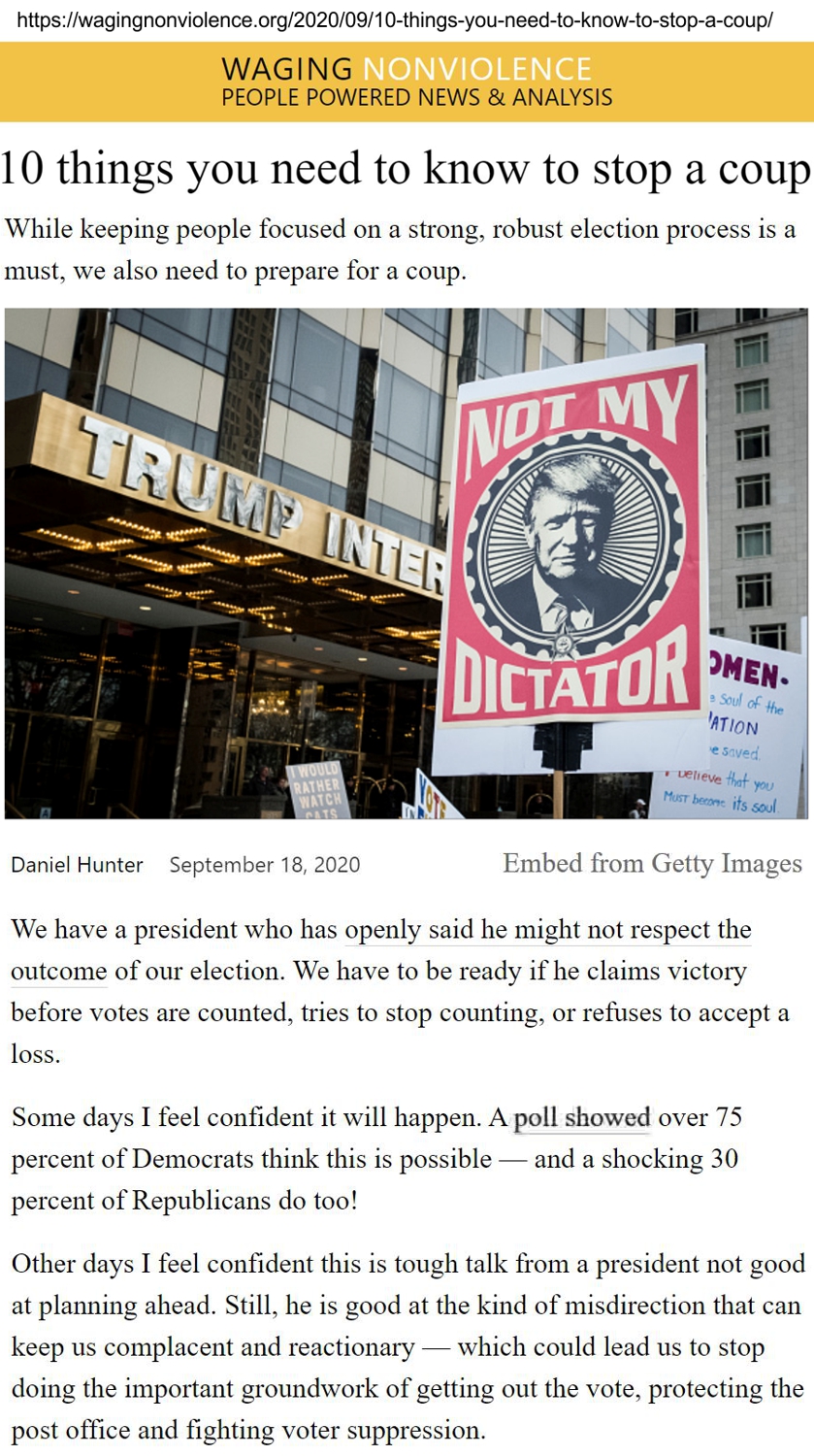 Furthermore, these articles were published BEFORE the disastrous presidential debate!

Two recent news stories highlight positive non-violent constructive action:

Here are two crossword puzzles on non-violence which we created recently. We hope you enjoy them. Some have told us that they are rather difficult, but all the answers can be found on the web. We feel that the importance of the puzzles is not the answers or the vocabulary. The clues contain a wealth of information about non-violence, and we hope that some of the clues encourage further research. Have fun. Of course, we will send the solution to any puzzle upon request. Be sure to indicate for which puzzle you are requesting a solution.
Click this image to access a site with an assortment of our puzzles, including more crossword puzzles.

Click the image of the cover to purchase

Buddhist Crossword Puzles

on our website. In the U.S., however, the book is cheaper, and delivery is faster, at

Amazon.
Click the photo to see more photos of the house Calvin is managing
On September 21, Calvin wrote:

I've been busy trying to make lemonade out of lemons. After I moved from the Olympia Zen Center and into my apartment, it took over a month to get settled and transfer all my information over to my new address. However, I needed to find a better place, so I expedited my search and work on The Way Home project and managed to secure a house for an incarcerated friend who wanted to invest in property while he worked on his eventual release from prison. He asked me to caretake his property for him and agreed to allow me to begin establishing the program in his absence. He also hopes to take advantage of the program upon his release. In exchange I will maintain the property for him and take care of some of the minor repairs around the house. All the paperwork and other requirements have been completed. We are just waiting for a judge to finalize the order of sale. (This is a court ordered sale). Hopefully, this will be done within 30 days. As soon as I get a new battery for my car, I'll be more mobile and can accomplish more a little faster. Covid19 has slowed everything as you well know. It took me about 45 days just to take the written test for a driver's license, then do the driving test, and then actually get an appointment to get photographed and finally have the license mailed to me. What a practice in patience!


I still practice with Eido and the Olympia Zen Center and a nearby Tibetan group. Much of my spare time is spent with letters and emails and hiking around the various trials for exercise and peace of mind. Our political situation in this country is more than sad and seems to be deteriorating by the day. This will be further emphasized by the push to fill Ruth Bader Ginsburg's vacancy on the Supreme Court by Republicans. This is a perfect example of cause & effect. Everyone needs to be very careful here.

At the beginning of the Black Lives Matter protests I marched everyday with those dedicated to the cause. After about two weeks other groups began hijacking the movement for their own gain and I stopped attending. Mainly because it became more and more dangerous. Now I just work with interfaith groups to influence change through legislation. At least for now.

In a little while I am going with a sangha member to the Unitarian Church to deliver Buddhist books. They are collecting these to deliver to various prisons. Because of the virus religious volunteers can not visit prisons so these books are critical.


I hope you two are doing well and not too discouraged about America. 2020 has been a hard year for everyone which only means that better days lay ahead!!


Be Well,


Love
Calvin


On October 4, he wrote:

It just so happened that moments ago I received a text from the realtor who informed me that the house officially belongs to James who is still incarcerated at McNeil Island. I will be the caretaker of this property for James in his absence. In February two men will move in and help with the renovations and the grounds. Meanwhile, I'll be moving in, getting settled, and doing some painting.


This home is a temporary start to what we hope will be a permanent effective program. I hesitate to ask for any financial help as you and your community have been so generous with your support in the past and there are so many other needs in the world. I will try to get things accomplished with current resources. But thank you so much for your offer.


In an hour or so I'm going to go and get the keys to the house. Exciting times! I must notify James now and then go over to the house.


Much love,


Calvin
In
Maha-Ummagga Jataka
, Mahosadha instigated what is probably the first mass parole and release-for-work program for convicts. In order to build the great tunnel, Mahosakha received the king's permission to use all of the prisoners in the kingdom, as well as artists, artisans, and thousands of other workers. Speaking of released prisoneers, we are very happy to report that Calvin has just accomplished a great feat in Washington. In our last report, we announced that he was trying to adjust to his freedom in Olympia. Since then, he has been able to manage the legacy of a soon-to-be-released friend to acquire a house, which he will repair and convert to a halfway house. Twenty years ago, while in prison in Spokane, Calvin was involved with
"
The Way Home Project"
of the Open Gate Community, a non-profit corporation in Montana founded to help nurture the meditation practice of persons in prison and to assist prison meditators in making a successful transition out of prison to community life. Calvin is establishing this same program in Olympia. We wish him all success in this marvelous enterprise. He is not asking for donations, but some of our readers might like to join us in supporting this project.
Our house is surrounded on three side by bushes, vines, and flowers. It's a wonderful place for wildlife to thrive--birds, butterflies, beetles, squirrels, lizards, and a resident mongoose. Monkeys visit several times a week, porcupines come into the garden whenever they can find a break in the fence on the hill, and we regularly see rat snakes around. The house is fully screened against mosquitoes, even the courtyard, where we have more than fifty pots of beautiful leafy plants of every shade of green. Since we have occasional torrential rains there's a drain for water in the courtyard, but it's protected by a piece of screen.

Some weeks back, Ashoka told us that, as he was pulling into the drive, he saw a cobra, erect with hood spread, threatening a frog. He beeped his horn, and the cobra turned to face him briefly, but quickly returned his attention to the frog. Ashoka beeped his horn repeatedly, and the cobra gave up and climbed up and over our neighbor's garden wall. The frog, naturally greatly relieved, hopped away. We reasoned that the cobra had probably come from a nearby lot which was recently (illegally) denuded, losing its jungle cover.

| | |
| --- | --- |
| | |
| This is a recreation of what Visakha saw. | |
| | |
A few days later, Visakha was sitting at her computer in the office, having spent a long, dismal time catching up on the latest world news, and, feeling bored by the predictability and stupidity of much of it, got up, turned the corner into the hall along the courtyard, and headed for the bathroom in the master bedroom at the end of the hall. She was surprised to see a black snake, about one meter long, slithering into the room. Without a second thought, she followed the snake and pulled the bedroom door shut behind it. "Ken, there's a snake. What shall we do?" she asked. We closed the other four doors on the courtyard, opened the front door, and went outside with our cell phones. It was Sunday--Lily was away for a puja and wouldn't be back until evening. We decided to call Ashoka, who is usually our first line of defense after Lily.


Ashoka replied that he was on a hire and busy for about an hour, but he could send another driver. We told him not to bother. Visakha called Indira, former head of the Veterinary Faculty of the University of Peradeniya. She was in Galle, and she told us that, in that it was Sunday, no one would be at the University. She assured us that it was probably just a rat snake, so we did not need to worry. We tried Mike, but his phone had no coverage. Amal was on his way to Mahiyangana and could not help, but a few minutes later, he called back and informed us that his driver, Mahinda, knew a snake man, also named Mahinda, and that he would be able to help us. Just then Nason, another three-wheeler driver, arrived with two friends, in jeans and flip-flops. Nason said that Ashoka had told him to come. We explained the situation, told him that we didn't know what kind of snake it was--dangerous or not, and asked whether he knew about snakes. His curt reply was "No, sir. I'm afraid!" We gave the the three men coffee and Ken's special banana bread and waited.


Another few minutes passed and Amal called again, asking for our exact address for the snake man. Reassured that help was on the way, we told Nason that he and his friends need not stay any longer. Giving them a few hundred rupees each, we sent them on their way--to their great relief! Ken went out to wait in the road to catch Mahinda. Soon, he and his assistant arrived in their three-wheeler. They stepped out of the vehicle, put on tall, sturdy rubber boots and heavy leather gloves, and, armed with a stainless steel snake stick, entered the house. We pointed to the bedroom door and returned outside to await developments. We heard sounds of heavy furniture being moved, and, about fifteen minutes later, the two men emerged, carrying a big burlap sack with a definite bulge. "It was a cobra," Mahinda announced and showed us the venom on one his gloves where the snake had struck. "It was behind the big black armoire." We gave them an envelope with five thousand rupees and thanked them profusely. They thanked us and left with the snake to be released in deep jungle far from Anniwatte.


In the bedroom, we found that they had moved the bed and pulled one of the heavy armoires away from the wall. How lucky we were that Visakha had seen the snake entering the room! Had she not, we would have blithely moved around the room and even gone to bed that night, unaware of the danger. Lily could have disturbed it when she returned that evening and brought in laundry. It could have been disastrous! As it was, everyone was safe, and no snakes were harmed in this adventure. We need to frequently reflect that this house is shared with many others and on the wonderful protection of metta meditation! Thanks, Amal and Mahinda! Friendship rules!


Ven. Nanda has built a small stupa near her hermitage, which was dedicated in a ceremony on September 14. For her birthday, Visakha sent dana and donated a few sacred items to be enshrined.We celebrated Visakha's birthday also at an orphanage in the hills above Kandy. It was joyous! Stuffed toys, snacks, a dance, and beautiful children!

Click the photo to see more photos of Lily's birthday.
For Lily's birthday, she offered lunch and gifts to the residents of a home for elders in Ampitiya. That, too, was a wonderful occasion.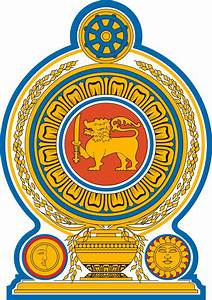 In our last report we described our adventure going to Colombo and discovering that Ken had been infected with filariasis. Because of lockdown issues, fear that the Defence Ministry might not have sent approval, and Tissa's van breakdown, we twice cancelled our apointment at Immigration , but, on September 17, we went to Colombo and got the visas. Our appointment was for noon, with the stipulation that the applicant would not be allowed in more that 30 minutes before the appointed time. Nevertheless, we arrived at 10:30 AM and were admitted immediately. Perhaps it helped that Visakha was, of course, using her cane, and Ken was wearing a knee brace and using crutches. In any case, the visas were stamped in our passports BEFORE noon. We were surpprised, given the lockdown and travel restrictions, that we were charged stiff late penaties, but we did not complain. We were eager to get back to Kandy, so we gave up going to the anti-filariasis office for Ken to get another blood test. He had completed the ten-day treatment, and it had been proven that there were no live worms in this blood, so we assume that he is cured.


Just to let people know a little more about this country we live in: We decided that we needed to replace the refrigerator we bought eleven years ago, which had stopped working. We went to Singer Mega, a shop not far from our house. From the door, Ken saw that neither the security guards not any salesman was wearing a mask. He loudly announced that he would not enter the shop unless masks were worn. The guard holding the door open quickly donned a mask, and one salesman ran upstairs to get his mask. Another guard and a salesman standing outside approached Ashoka, also masked, in the three-wheeler and asked what was going on. Ashoka explained that "Sir" and "Madam" were elderly, that they had lost relatives to Covid-19, that they wore masks whenever they went out, and that they asked that others also wear masks. "We see. That's right!" the two replied. When the salesman inside returned, he led Ken to the refrigerator section. Ken showed the salesman the printout from the website, and the salesman showed him the same model on the floor. Deal done!.

No Frost, Inverter, 260L
Singer Mega offers special installment terms for the American Express credit card from Nations Trust Bank. With no down payment, we will pay 1425 rupees ($7.91) each month for 5 years, interest-free. It was delivered the next day (Sunday) with no extra charge. Not bad! Ashoka asked for the old one. He said that he has a friend who can repair it, and he would be able to use it, so, instead of getting $11 for "trade-in," we gave it to Ashoka, and the Singer kindly delievered it to his house. Great! (That morning, new cases of Covid-19 were reported in two locations in Sri Lanka, and the government announced a new lockdown, with all schools closed on Monday. Our timing on purchasing the refrigerator was good!)

Click the photo to see more photos of the wedding ceremony and reception
On October 25, 1975, Ken and Visakha exchanged marriage vows in Japan. The forty-fifth wedding anniversary is sapphire. Will we make it to gold? What will the world be then? We will have a quiet celebration. But for social distancing, we would invite friends to join us. We will accept your good wishes, but no gifts, please. Donations to Buddhist Relief Mission are always welcome, and we share merit with all donors in all of our projects.
When Bruce (in Japan) heard that Ewen (a meditation teacher at Nilambe) wanted to replace slippery and cold bedsheets at the meditiation center, he donated enough for Lily to purchase 20 handloom sheets and 5 pillow cases. Ewen will carry them to Nilambe the next time he goes. Sadhu! Sadhu!! Sadhu!!!
Jason, in Canada, is offering a high tea at the Kandy Cancer Home, which he visited with us last year. This is scheduled for October 15.
Lily counted 85 blossoms on our angel trumpet tree. Lalitha informed us that the plant is dangerous. We looked it up, and, sure enough, all parts of the plant are medicinal and potentially hallucenogenic.
We are, for the most part, maintaining isolation, but we made a brief exception when Aruni, who is stranded in Sri Lanka, away from her husband and office in Singapore, asked to visit with Lalitha, her mother. We served Japanese green tea and yokan.
Russa Road Young Buddhist Student Literacy Mission (Ven. NandoBatha) in collaboration with MAHA BODHI BOOK AGENCY (Jayadeva Jayawardana) have published a new edition of A Pilgrim's Companion, for distribution in India. We are delighted. At last, the book will be available to pilgrims in BuddhaGaya!

The first edition of A Pilgrim's Companion can be purchased on our website and from Amazon, Lulu, B&N, and iStore.
Click here for details and information about the book.
___
* After we had chosen the tiltle for this report, we realized that Jeremy Corbyn, the former leader of Labor Party in the UK, uses as his motto, "For the Many, Not the Few," and that Bernie Sanders' motto is "Not Me. Us." Great minds think alike!