| | |
| --- | --- |
| | |
| Click the image to play the YouTube video. | |
| | |
Being well-informed is painful these days. The crises in the world feel overwhelming--Yemen, Ukraine, Syria, Palestine, China's threat to "Smash to smithereens!" over Taiwan, the Congo, Haiti, Brazil, Iran, famine, wildfires, refugees, climate catastrophes, Islamophobia, habitat loss, extinctions, human rights abuses (to put it politely), school shootings, pipelines, conspiracy theories, hate speech, fracking, and floods, just to name a few. It may be natural to get depressed, to feel helpless. But, natural or not, we can't do it, we can't drop out, we can't give up. As the old saying goes, "Where there's Lifebuoy, there's soap!" Those of us fortunate enough to be able to vote must vote--wisely, for compassion and justice. Every act of charity, every smile a gift, every good deed, every kindness, anything we do to correct an injustice, to relieve suffering, or to offer help makes a difference in the world and in us.
Quite a few friends have sent us messages, lamenting the news coming from Sri Lanka, wanting to know what is really going on, asking how we are, and inviting us to come and stay with them if we have to leave. We would like to assure everyone that we are OK, at least for the time being. Certainly, the situation is dire. There are serious, worsening shortages of petrol, diesel, cooking gas, and kerosene. Every foodstuff is in short supply, especially rice, flour, butter, and milk powder. People are missing meals; hunger here is real. Famine is forecast by autumn, with a failed rice crop and worldwide shortages of wheat. Hospitals have canceled surgeries because anesthetics and crucial medicines are in short supply or unavailable. Dengue is on the rise. Record numbers of Sri Lankans are trying to get passports to leave the country, and shops are closed. There are power outages of from two to six hours a day because the government does not have enough fuel for generating electricity. (The government should have opted for solar and wind a long time ago!) The lines of vehicles (The "government" recently banned pumping gas into cans or portable tanks, and rationing has also been imposed.) stretch around the town for blocks and blocks, with some folk waiting up to five days! To date, 16 poeple have died while waitng in queues.
Actually, the queues are remarkable. When we first came to Sri Lanka (seventeen years ago) we quickly learned to dread queues--at the bank, at the post office, at the grocery store, or wherever. Sri Lankans were notorious for cutting in line. It was an irritating national trait. Now, however, people have become amazingly patient, civil, and united. There is no disorder in the queues among Sinhalese, Tamil, Muslim, Hindu, Buddhist, and Christian. People take turns answering the call of nature or getting something to drink. Whenever someone steps away, those still in the line simply push the empty vehicle ahead so that nobody loses a place. Should anyone, a policeman or a "VIP", however, try to "pull rank" and cut to the front, he is pushed back, to chants of "No way! That's the old Sri Lanka!"

Now that people are suffering these hardships, it seems that many, who had believed that the government had their interests at heart, realize that they were hood-winked and that the Rajapakses and their cohorts had no more genuine regard for them than for any of the minorities. The country has, for the most part, united in the call for them to go home, for the misappropriated money to be restored, and for all responsible for this catastrophe to face justice for their corruption. Some protests have memorialized journalists like Lasantha Wickrematunge, the editor of The Sunday Leader and human rights activist who was assassinated in January 2009 and for whose murder there has been no reckoning.

Click the image to view the short video
Every day, there are demonstrations throughout the county, with Colombo naturally being the focus. These protests have been remarkably peaceful, except for one on May 9, when government "anti-protesters" were bussed in to launch a violent attack on the protesters. Here is a clip of one of the gentlest demonstrations we've ever seen. It is a treat to watch. Notice the tiny vehicle at the very end.
Click anywhere in the excerpt to read the entire article..
Here is an excerpt from an article which appeared in one of our dailies. It explains succinctly the crux of the problem and part of the reason for the protests.
When the news came out about the government insolvency and food shortages, we were staying at home because of Covid, creating new material, and enjoying our quiet surroundings. As the
| | |
| --- | --- |
| | |
| Click either image to view a PDF of the first four flyers. | |
| | |
seriousness of the situation became clearer, we began formulating an appeal, but, even before we had finished it, friends in Singapore sent us a huge donation they had collected! How serendipitous! As the rupee fell, the donations we received increased in value and more than kept pace with increases in staple foods. A local shop has managed to fill all our orders, and our friendly pharmacist has been able to secure medicine that no one else can find. Our network of friends and NGOs quickly grew, enabling us to find more families and institutions in dire need and to meet those needs before they reached desperation. In addition to many families, we have distributed dry rations to numerous monasteries, nunneries, orphanages, and schools and centers for the disabled. The effort has expanded to include elders' homes and families in which the breadwinner is incarcerated in prison.
From the very beginning of the project, we wanted to include the Vedda community, the indigenous people of Sri Lanka; Veddas have a rich traditional culture, but, like other indigenous groups around the world, they are extremely vulnerable in times of crisis. One of the largest population centers is near Mahiyangana, about 75 kilometers from Kandy. Mohan, the director of the Kandy Cancer Society, informed us that he was able to contact the head of that community and learned there were about 400 families in need of assistance. Mohan made all arrangements for June 16, which was, auspiciously, the Vedda leader's 75th birthday! In addition to taking foodstuffs, the group included five doctors who examined sick villagers and distributed needed medicines.

Click the plan of Ven.Ariyawantha's monastery to view a PDF file of all the flyers with the appeals and updates

The latest photos of the reconstruction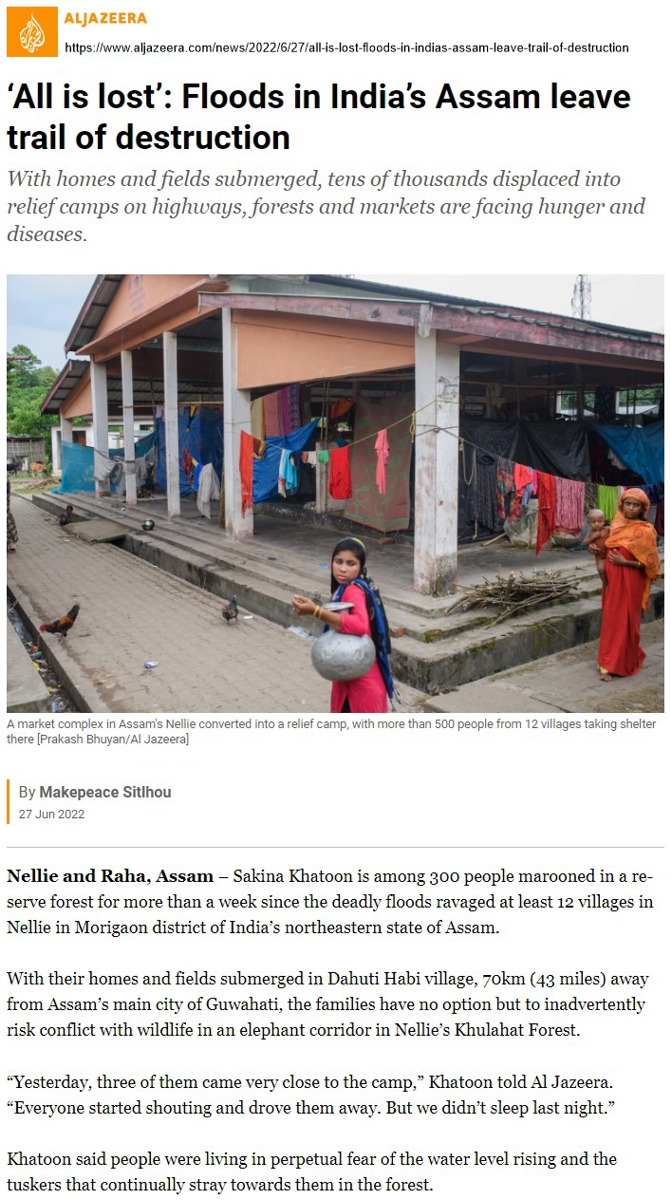 At the end of last year, our appeal for renovating Ven. Ariyawantha's monastery in Assam solicited ample donations. Then, as construction began, Ven. Ariyawantha suffered a sudden heart attack and rushed to Kolkata for surgery. Again, generous donations paid for his hospital care. Our hearty thanks to all who responded to these appeals. Having fully recovered, Ven. Ariyawantha returned to Assam, and the reconstruction work resumed. Unfortunately, disaster struck again; this time in the form of torrential rains, flooding, and landslides. At last, the waters are receding, flood damage has been repaired, and reconstruction has begun again. A drainage ditch around the monastery was just completed, and we just received a message that the pipes and water tank should be finished in a couple of days. Like everywhere, inflation is rampant; the costs of materials and labor are going up, and transportation is difficult. The situation in Assam is precarious with increased food insecurity and health threats on the rise. Despite these setbacks, Sayadaw continues his noble practice and his care for the community, Noble Friendship is the entire Holy Life.
On a personal note, we're progressive Americans. (Imagine if Reagan hadn't become President, if Gore had been able to take his rightful place, if Sanders had been nominated!) We actively follow and participate in US politics and never miss the chance to vote in an election. We're grateful to have been born and raised when and where we were, to have had loving homes and excellent educations, and to have the rights and benefits of American citizenship, but now we're watching what's happening in our homeland with frustration and deep sorrow. We have no illusions--the bigotry, the hatred, the ignorance, and the lies have always been there. Ask a Native American, a Black, or a Gypsy. As for where it's going to end, take a closer look at the Hitler/Mussolini playbooks.
| | |
| --- | --- |
| | |
| October 6, 1978 - October 6, 1979 | |
| | |
A huge chunk of our lives was spent, happily, in Japan, and, in many ways, Japan felt like "home." Still, there are two other countries which are especially dear to our hearts. The two places we feel most "attached to" are Burma (Myanmar) and Sri Lanka. We first visited both in 1979 on our year-long journey (precisely 365 days, as it happened!) from Japan, after we left our work at Kobe Steel, Ltd, to travel back the US. That trip was a life-changer--
we became Buddhists
,
After our journey back to the US, we spent 6 months with Visakha's late brother and his family in San Angelo, Texas (We learned that the difference between a Yankee and a Damn Yankee is that the Yankee goes home!), and 6 months in Flint, Michigan, house-sitting while Visakha's mother went on a road trip to Alaska. That year in the US went by quickly and made us realize we needed to get back to Asia, to do community development or relief work.

| | |
| --- | --- |
| | |
| Teresita, Marvin, and Franklin | |
| | |
We sent two seven-page resumes to 100 NGO's in envelopes made from grocery-store sacks and were hired by the Experiment in International Living as Master Teachers for the Consortium to work in Thailand. Our first assignment was in
Ban Vinai Hmong Refugee Camp
in Loei Province. After six months there, the program moved to Phanat Nikom Refugee Processing Center in Chomburi Province, with Lao, Hmong, Vietnamese, and Khmer, At the end of that one-year contract, we were picked up by International Catholic Migration Commision (ICMC) to work as Resource Teachers in the huge Philippine Refugee Processing Center (PRPC) in Bataan, Philippines. Visakha had spent three years in
Lanao, Mindanao
, with the Peace Corps, and her former "working student," Teresita, came up from the south with her children to keep house for us in Morong,.
As "resource teachers," we increasingly felt more like administrators than teachers, so we jumped at the chance to help set up a new program, Employable Skills Training for Refugees, developing curriculum to prepare soon-to-be resettled refugees for entry-level employment. We had just completed one training course, when, out of the blue, we were offered teaching positions at Seifu Gakuen in Osaka, Japan. The timing was right, and we accepted.

This is Pham Duy's iconic "Vietman"
After having worked with Indochinese refugees, we soon became involved with the Vietnamese refugees who had been accepted for resettlement in Kansai--Kyoto/Osaka/Kobe. (All Khmer refugees were resettled in Kanto--Tokyo.) We formed an association, set up a program with volunteer teachers to offer Japanese language classes, and got donations for a Vietnamese library in Juso. Almost every weekend, Vietnamese came to our house and enjoyed spending hours cooking delicious vegetarian dishes and relaxing together. Coordinating with the Osaka YMCA, we helped arrange for the incomparable Vietnamese folk singer-song writer, Pham Duy, to join our friend, the late James Durst, for a superb concert of Vietnamese music. Many years before, Pham Duy and James had performed together in Vietnam, and James had recorded several of Pham Duy's songs.
Here is one song
we used with our students. At Seifu, we had a lot of latitude for creativity with English through games, drama, song, film, and other activities
With four months of vacation every year, we had ample time to visit Thailand and Burma in summer. Several times, on our return to Japan, we stopped in Korea to visit Ven. Gong Pa Sunim, whom Ven. Abhinyana had introduced to us in the PRPC. In January 1986, we heard about a Burmese monastery in Kyushu, and invited Ven. U Khe Min Da Sayadaw to lead a meditation retreat in Osaka. That summer, we stopped at the monastery in Moji on our way back from Burma, and, in December, we organized a meditation retreat there. From that time, we spent several weeks every year, until we left Japan, at the monastery. Ven. U Khe Min Da was the perfect teacher for us, and he visited us frequently, both in Japan and in Michigan. (Link to U Khe Min Da Tribute >


Ven. Abhinyana

Ven. Gong Pa Sunim

Ven. U Khe Min Da Sayadaw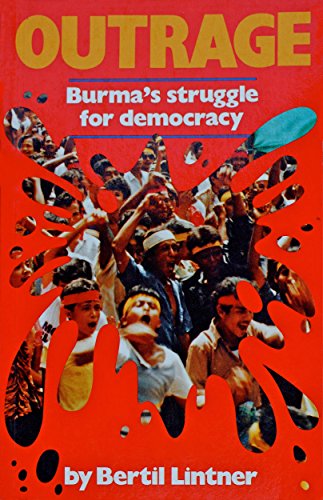 On our eighth trip to Burma in 1988, we were meditating at Mahasi Center during the demonstrations. As the situation worsened, we took the train to Mandalay because the father of a dear Burmese friend had just died. The situation was volatile, but Tipitaka Mingun Sayadaw offered us his boat to visit Sitagu Sayadaw in Sagaing. There we learned of the ambush and slaughter of students and workers demonstrating against the military a few days earlier. As soon as we returned to Bangkok, we contacted Bertil Lintner and informed him of the massacre, which had not been reported in any international news. We also learned that Daw Aye Aye Thant, the daughter of the former UN Secretary General, was sending medical relief to the demonstrators in Rangoon and we resolved to help. The experience of being in Burma that summer led to our becoming actively involved with the Burmese democracy movement. We established Burmese Relief Center--Japan (BRC-J) to collect funds and to raise awareness. After having participated once in a panel discussion on refugee issues, we were able to set up a booth at every conference of the Japan Association of Language Teachers for the next ten years, raising money by selling refugee handicraft and distributing information on the situation in Burma, refugee issues, and human rights. BRC-J supported ABSDF, ABYMU, Mae Tao Clinic, refugee projects, and many ethnic women's programs. Every summer, we visited the border areas, crossing into the "liberated zone" whenever possible. Often, we were joined by volunteers who wanted to learn about and help the students and refugees. For many of those volunteers, their lives too were dramatically changed by the experience, and they remain friends of Burma and of us even now.

In 1999, we took early retirement from Seifu and returned to Flint, to take care of Visakha's mother. We left BRC-J in the capable hands of Keiko Nakao, who not only continues to this day to work on the Thai/Burma border, but has expanded the organization in official ways which we, as foreigners, were not able to do. BRC-J, with many young Japanese actively involved, is now supporting those suffering under the military junta of General Min Aung Hlaing, who seized power in a coup last year on February 1.
As BRC-USA, in Flint, we were able to help resettle several refugee families and individuals, and we continued to raise funds for Burmese causes. These refugees were wonderful and kind to Mother and added much to her last days.

Jataka Tales of the Buddha
An Anthology

Retold by Ken and Visakha Kawasaki

A wonderful gift!
After Mother died in 2001, we devoted more time to Burmese issues as well as to the activities of Buddhist Relief Mission. We joined Flint's InterFaith Council as the first Buddhist members and arranged for a unique event, pindapata in our neighborhood, with Sri Lankan, Lao, and Bangladeshi monks. We demonstrated every Sunday at the Peace Triangle with Michigan Citizens for Peace to oppose Bush's invasion of Iraq. In our beautiful old house on Woodlawn Park Drive, we hosted weekly meetings of Students of the Lotus for meditation and the Stornello seminar of US history and critical thinking. We also resumed intensive work on the Jataka project we had begun in Japan when we bought our first computer in 1985. Ven. Bhikkhu Bodhi had expressed interest in our retelling of the Jatakas, and Buddhist Publication Society had begun publishing the first tales as Bodhi Leaves with the promise of publishing the whole collection as a book.
About the beginning of 2004, the USA seemed to lose its lustre. We had not been able to stop Bush's war, and the political climate was turning sour. The Burmese refugees no longer needed our assistance; many had migrated to other communities with more Burmese. After having spent 30 years in Japan without a car, it was an adjustment to have become autombile dependent. For a while, we tried to use our bikes for local shopping, but our used Oldsmobile Aurora with heated leather seats and Bose speakers, was very comfortable for visits to temples in Detroit and Lansing, and the van proved convenient for hauling stuff and traveling with friends to visit monasteries, family, and old friends around the country. We certainly missed being able to jump on a train at a local station. Without full-time employment, living in the US was draining our savings. We realized that we needed to find a more economical place to live and that, in order to complete our work on the Jatakas, the right place for us was Kandy, Sri Lanka.

Thus, seventeen years ago, we retired here, and we have been very comfortable the whole time. Although retired, we've kept busy, writing and publishing Buddhist books, developing materials, and teaching ESL classes in several temples. From 2006-2018 we organized 15 Buddhist English intensive courses both here and in India. Until the pandemic began, we had an almost steady stream of house guests and visitors from abroad--family, friends, and SERVAS. Of course, Covid-19 has brought all of those social activities to a halt.

And now, this! Sri Lanka was, until very recently, an apparently stable democracy, albeit without strong opposition parties, vigorous trade unions, or durable civil societies. After the depredations of the brutal JVP uprising in the 70s and the bloody 30-year civil war which ended a decade ago, Sri Lanka's economy seemed to be thriving, and the country maintained an enviable status and reputation in the world. The current crisis materialized suddenly and was entirely "self-inflicted," caused by nepotism, craven corruption, and stupidity.
Sri Lankans, by and large, seem to have gotten past civil wars and ethnic strife and to be united by their common plight, the abject bankruptcy of their beautiful, fertile land with its literate population and until now, functioning institutions. The health system, for example, coped comparatively well with Covid-19. But now, everything is coming apart, fast! And as far as we can tell, there have been no apologies from those responsible for this disaster and no likely leaders or spokesmen for the suffering people, young or old.

The similarities between Sri Lanka and Burma are noteworthy. Both are former British colonies. Both are bastions of Theravada Buddhism, and, in both, one ethnic group is dominant over other ethnic and religious minorities.

Despite the similarities, the differences are significant. Burma has been under some sort of dictatorship since 1962, when, after a military coup, the country isolated itself from the world stage. Since then, the military, the Tatmadaw, has more or less controlled the country, waged war on ethic minorities, and impoverished the population. In Burma every crisis seems like deja vu--1974 (U Thant's funeral), 1988 (Outrage), 2007 (the Saffron Revolution), 2017 (Rohingya genocide), and 2021 (another coup). There is no end in sight. Concurrent with these is the Civil War with the ethnics, begun in 1948, which continues to this day. The Tatmadaw basically owns the economy, receiving financing from a number of shadowy sources, such as Myanmar Economic Corporation (MEC) and Myanmar Economic Holdings Limited (MEHL), which have stakes in banking, telecommunications, mining, tobacco, oil, tourism, teak, and jade.

Click either image to read an article from
The Sunday Times, June 19, 2022
Always, though, there have been respected Burmese dissidents and activists who speak out, organize, and oppose the military's violent oppression of democracy and align themselves with various ethnic armies and associations active within their own areas. These advocates of human rights, democracy, and compassionate Buddhism are remarkable and heroic. We've been honored to know many of them--Htun Aung Kyaw, Dr. Naing Aung, Dr. Min Cho, Aung Myo Min, Zarni, Ven. Khemasara, Dr. Cynthia, and Nai Kasaugh Mon, just to name a very few.
We must hope that the current crisis in Sri Lanka will also see the emergence of principled activists and capable organizers who will lead this beautiful country in a new direction for the benefit of all the people. In the meantime, people must eat!