The Pilgrims' Progress, March 1, 2012


"Life is like a drop of dew on the tip of a blade of grass that is evaporated by the sun."
This year's pilgrimage was an unexpected joy. Last year, we'd had no notion of coming to India before March for the annual ESL intensive at Bodhisukha. Then, one evening after meditation, our neighbor, Charles Munasinghe, announced that he wanted to go on a pilgrimage before he was too old. At 80, he is in fine health, but nobody lives forever or maintains strength into old age, so his request had a certain urgency. He'd saved some money, and his children wanted to give him and his wife, Manel, the gift of that trip. Their kids, settled in Japan and Colombo, knew us and trusted us to manage it. That was quite a tribute to us, but we keenly felt the responsibility.



In the early planning, we dreamed about inviting our landlord, Manel, and his wife, Savithri, but his health was too precarious. All we could do was include them in our meditations, phone them as we went, and buy the medicine in India his doctor has prescribed, for Charles, his brother-in-law, to carry back.



When she heard about the pilgrimage, Lily immediately expressed her interest in going. Lal was finishing his Masters exams and in need of a break. Michael had begun a pilgrimage a year ago which was aborted before it really got underway, so he was eager to join. Then Mike got the word from his teacher in the US, Ven. Sujata, asking whether his parents could go, too. Finally, Nimal who does gardening and is one of the nicest people we know asked to be included. Why not! It would be an interesting group of Sinhala and English speakers, which meant that everybody should be comfortable.


| | |
| --- | --- |
| | |
| Cllick the photo to begin a photo record of our pilgrimage. | |
| | |
Our friend, Rajiv, who runs Peace Drove International, a travel agency in Kolkata, began making the arrangements. Our group left Colombo January 25, spent one night in Kolkata, and took the train for Gaya. For the pilgrimage, we had a brand new van and the best driver (Sohib Alam) we've ever had in India. For the next twenty days, we alternated chaotic experiences of today's India with the peace and tranquility of places sacred to our Teacher.


Click the image to see excerpts from the book.
This PDF file with color illustrations is 2.5MB and may take several minutes to open.
For the two of us it was a peculiar experience, rather Alice in Wonderlandish. For the past couple of years, we have been developing, writing, and teaching from a textbook, Merit, based on a 21-day pilgrimage in India, so we often felt that we were living that book. At the same time, we discovered many things which we had inadvertently left out of our book, and we saw how it could be improved.


Click the image to read excerpts from the book.
Prior to departure from Kandy, we were able to finish A Pilgrim's Companion, a collection of texts in English, arranged according to the site where each was taught. We included twenty days of meditation readings and recitations. Our friends expressed their appreciation at having these readings to enhance each place with the Buddha's teaching; it was obvious to us, though, that it still needs a lot more work.



This was the third or fourth time we had visited these places, and, early on, we realized that we'd best keep all comparisons with past pilgrimages to ourselves. Nobody needed to hear how many vultures there had been in Varanasi in 1968, how much quieter BuddhaGaya had been in 1979, or what things had been like when we'd traveled with Bruce, or with Susan and Beverly. Certainly, travel now is more comfortable than it was on our first pilgrimage.


It was a great pleasure to meet monks we'd known before and to see all the good work they've done. We were particularly impressed with the new Arakanese monastery and pilgrim accommodations at Buddhagaya. The abbot reminded us that we'd sat in their cramped, dim little hut in 2001 and talked about their plans. It's a wonderful place! We even discussed the possibility of using the facilities for an intensive ESL course during the off-season.


Similarly, the last place we stayed, a not-yet-completed meditation center in Sarnath, is going to be superb. We found that the careful attention to detail in design and finishing was more like Japan than contemporary India. Ven. Nagawamsa, one of our former students at Bodhisukha, talked about his plans to create the first center in India to offer Mahasi meditation. Everywhere else, it is exclusively Goenka, Goenka, Goenka. Not that there's anything wrong with that, but Ven. Nagawamsa intends to offer Indians and others the gift of this great tradition, and what better place than quiet Sarnath, where the Buddha first set the Wheel of the Law turning!


In Rajgir, one of our former student monks led us in meditation with a Dhamma talk in English in the Bamboo Grove. When we visited Nalanda University, the monks showed us their library and offered us refreshments in their hostel. T
hey accompanied us around the ruins of the ancient university and joined us for meditation on those beautiful grounds. We were very happy that our group's pilgrimage experience included having a chance to talk with these Burmese monks about India and their life there.

Before we left, we warned Lily in no uncertain terms that she was going as a pilgrim, not as our cook and housekeeper. She took it to heart with one exception. Try as we might, we could not persuade her, by hook or by crook, to use our names. We seem destined to always be "Sir" and "Madam" to her. That seems to be the Sri Lankan way, and we just can't fight it.


Nobody really believed that it was going to be cold, but we knew. To be safe, we packed a hefty supply of Nepalese wool blankets and Indian shawls. Everybody used them, and we can't imagine how we all would have survived without them. Fortunately, we also carried our guest cell phone, which, when fitted with an Indian sim card, was used not only to make calls back to SL but also as a walkie-talkie to keep communicate between rooms and across cities. At the end of each day, Ken collected everybody's photos in his computer, sorting and organizing them, so that, when the pilgrimage ended, everyone could have the complete collection. Included here are the best, in our opinion, of those 10,000!


We had only one day of bad weather. It rained heavily as we departed Nepal and returned to India. Feeling cold and miserable at the prospect of a long drive, we asked the driver if he knew of a good place to stop for coffee. We were joking, but he answered very positively and mentioned a Thai café. We took that also as a joke. A few minutes later, he stopped the car in front of a thatched hut. We climbed out of the van and crowded into the dimly-lit shack.
Then a door opened, and we saw the garden of a Thai temple. Rajiv led us, one by one, under an umbrella to a beautifully clean coffee shop. The compound also included an open sala, a gift shop, monks' kutis, and immaculate toilets, all connected by paved pathways. Prices in the gift shop were in Thai baht, but coffee and snacks were available self-serve with a donation. As we relaxed and drank delicious coffee, we listened to recordings of chanting and Buddhist music, including "Buddha Gitanjali," from Bangalore. The volunteer managing the coffee shop cheerfully explained that she had come from Bangkok for four months, just for the pilgrimage season. We left encouraged and thoroughly refreshed.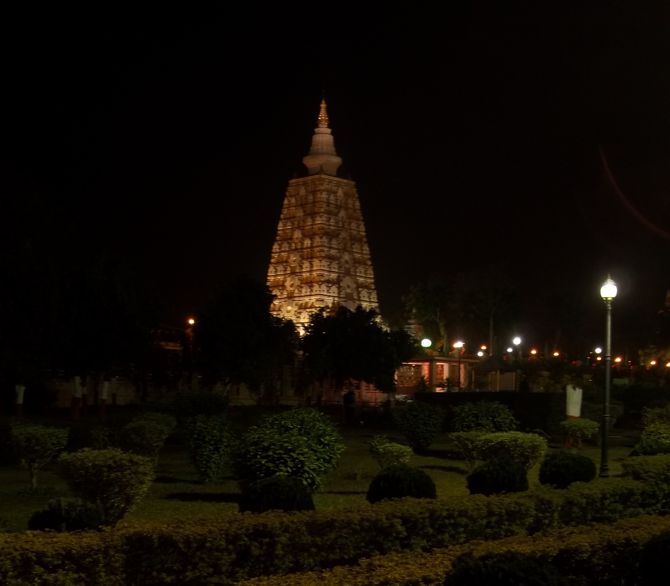 We said we were not going to compare pilgrimages, but one thing which this pilgrimage included, which others had not, was regular group meditation. In Merit, it is an integral part of the tour, and it was for our group, too. In BuddhaGaya, we were fortunate to meet Ven. Pannasila, and he introduced us to the splendid meditation garden he had created from a garbage dump, during his tenure as Secretary of the MahaBodhi Temple Committee. It is open for a few hours each morning and evening. There is a small admission fee, so it is quiet and well-maintained. The serenity of the lawns, the flowers, the paved pathways, and the pavilions, with the majestic temple in the background, is inspiring, perfect for meditation as the sun sets.


At one time or another, everyone in the group expressed their satisfaction with the pilgrimage. Charles said that he wished he had done it long before because it was so worth doing. Manel told us how much she enjoyed the meditations and how very well she felt.


For Visakha, everything was very comfortable. In each place, she could walk as much as she wanted, and the wheelchair was available when she was tired or when it was likely she would slow her companions, and for group meditation .


We found good food almost everywhere we went. Winter vegetables in northern India are impressive, the beautiful cauliflower piled on carts everywhere made the Sri Lankans rave. Everyday, we also got fresh fruit--apples, oranges, bananas, and pomegranates. After a while, everyone came to agree that a late lunch was better than three meals a day. Most evenings, we had only snacks, fruit, and tea. Everyone also enjoyed the Indian sweets along the way, but we were scolded for introducing Haldiram's the first day in Kolkata. Everything else paled by comparison.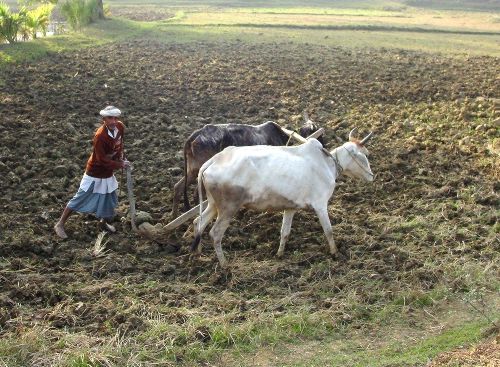 Even those of us who had been to Bihar before felt the crowding, the harshness of village life, the over-cultivation of the land, the weariness of the agricultural cycle, and the sheer poverty of the people. We passed endless fields of mustard, sugar cane, and vegetables. We saw women carrying wood for cooking, mixing dung with straw for fuel, hauling water, and cutting grass for fodder. We saw men driving ox carts, plowing, cutting sugar cane, trimming bamboo, chopping wood, hoeing vegetables, digging drains, hauling bricks, and breaking rocks. We saw children sweeping, cleaning tables, and caring for animals. Everywhere the work seemed relentless and exhausting.

Rebirth


Again and again, they sow the seed.
Again and again, the sky-king rains.
Again and again, the farmers plough the fields.
Again and again, the land produces grain.
Again and again, the beggars come and beg.
Again and again, the generous donors give.
Again and again, when many gifts are given,
Again and again, the donors reach the heavens.
Again and again, the dairymen milk the herds.
Again and again, the calf goes to its mother.
Again and again, we tire and we toil.
Again and again, the heedless come to birth.
Again and again, comes birth, and dying follows.
Again and again, we are carried to the grave.
Only by gaining the Path for non-returning,
Is a person of wisdom not, again and again, reborn.

--Samyutta Nikaya 7, 12
One of the happiest aspects of the pilgrimage was giving. We were eating very well everyday, so we resolved that nothing from our table should go to waste. After each meal, we collected the leftovers. Sometimes, we gave them to beggars, sometimes, to animals. We quickly learned that puppies love Indian cheese, that cows relish banana and orange peels, and that goats will eat almost anything. We took part in the peculiar economics of Buddhist sites by buying coins from brokers to distribute to children, the women with babies, the elderly, and the handicapped on crutches or a rough self-propelled cart, who throng the entrances and pathways. Visakha repeatedly encouraged the children to reply with a "Thank you!" Whenever someone cautioned us not to give to such unworthies or opined that things shouldn't be that way, we always replied that that is the way it is and that we were grateful for the opportunity to give away a little wealth. In reality, the beggars were working diligently. They had their job; we had ours. A terribly deformed leper woman in a train station reminded us of the lepers we'd watched years before in Rajgir. At that time, a leper colony had reserved their own train car which they used during the tri-annual festival. Everyday, the more able-bodied transported the more handicapped to their assigned places for begging. Each person worked his eight-hour shift. It was a job of sorts, and we hoped that it included a decent retirement plan.


Towards the end of our pilgrimage, Manel had run out of small money. Without a second thought, she handed her old slippers to a destitute woman at the train station. In return, she received one of the best smiles we'd ever seen. Everywhere, giving was truly joyful, just as long as we didn't hesitate or regret it afterwards.


There was some confusion about the train from Varanasi to Kolkata, and we had to board quickly. Our luggage was piled in the space at the end of a carriage, and we sat down nearby until it was convenient to move to our air-conditioned berths. While we were waiting there, we chatted and talked with the other passengers. A young Nepali man was going home for the holidays after a year of medical school in India. He was happy to hear our sincere praise of Nepal. Out of the corner of her eye, Visakha saw a boy, literally in rags, crawling along the floor with a rude broom, sweeping the aisle. One man stood up, pointed at the boy, and hollered something. Someone else gestured for the boy to get out of the way. He was brushing up a pile of peanut shells passengers had strewn all over the floor. A woman cursed him for sweeping them in her direction. Suddenly, Visakha understood what was happening. This was a second-class coach without a proper attendant. This Dalit boy was being ordered by passengers to sweep and clean up the mess. With so many people shouting confusing, conflicting commands, he was unable to please anyone. After he had cleaned up around the first man who had shouted at him, he crouched forward with his hand out for a tip, but the man nonchalantly shooed him away. "Sir!" Visakha shouted. "You called him over to sweep up the mess. You had better pay him for his effort. He earned it!" People looked up at this elderly American woman speaking loudly to a fellow passenger, and the man gave the boy a coin. Visakha searched in her bag but could not find any small bills. She took out a one hundred-rupee note, folded it, and put it into the boy's filthy hand. Just then, Rajiv called us to move to our own coach. The young boy suddenly stood up straight and gave her a stunning smile. Visakha smiled back, raised her closed fist, and said, "Jai Bhim!" "Jai Bhim!" the boy silently mouthed.


The Buddha said: "If beings knew, as I know, the results of sharing gifts, they would not enjoy their use without sharing them with others, nor would the taint of stinginess obsess the heart and stay there. Even if it were their last and final morsel of food, they would not enjoy its use without sharing it, if there were anyone to receive it."

-- Itivuttaka 26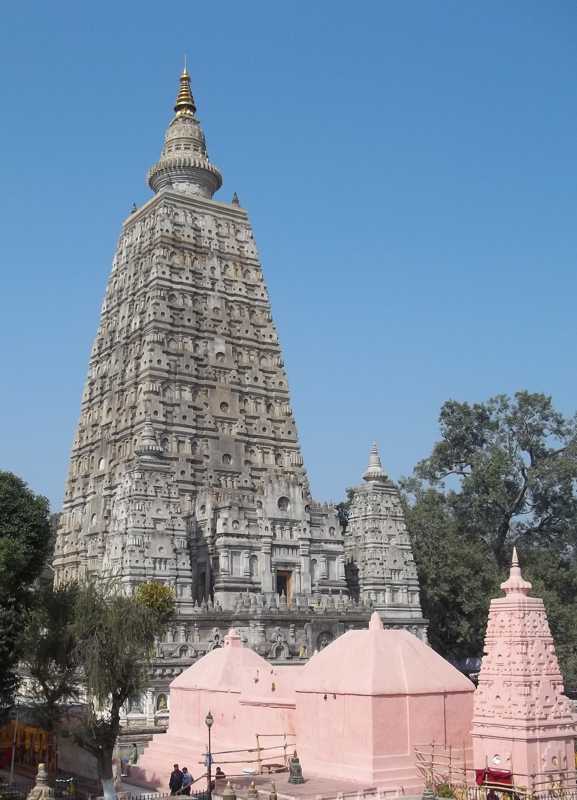 Buddhists traveling to India quickly realize that their sacred places are not really theirs. There are Hindus in control of the MahaBodhi Temple Committee, raking off the donations and doing nothing for maintenance, let alone repairs. There are Hindu shrines (denounced long ago by Mahatma Gandhi himself) within the precincts of the temple itself. Buddhists cannot worship or even take photographs of images in government museums. In Patna, after paying extra and respectfully removing their shoes before entering the room where the Buddha relics from Vesali are exhibited, worshipers see museum employees standing around, casually chatting, with their shoes on. In Vesali and Kesariya, within the confines of the areas protected and managed by the Archeological Survey of India, adjacent to the ancient Buddhist monuments, there are new Hindu shrines in use. In Lumbini, the Lumbini Development Trust stops all motor vehicles far away from the Sacred Garden, so pilgrims have to walk miles to the entrance where they then are ordered to remove their shoes. All who have paid to enter the garden must walk barefoot even in the coldest weather along the paved paths, although employees and soldiers, many with automatic weapons, stroll unabashed in their shoes and socks or combat boots.


Everywhere one goes on a pilgrimage, from the the crowds and bustle in BuddhaGaya to the silence of Jetavana in Savatthi , there is a sense of shared belief and purpose. It's absolutely thrilling to hear the many languages, dialects, and styles of chanting while circumambulating the MahaBodhi Temple. Sharing the devotion of pilgrims from every corner of the globe, one can praise the Triple Gem near the Bodhi tree, sit and reflect where the Dhamma was first taught, or meditate at the place where the Teacher breathed his last breath. On pilgrimage, one joins with uncountable others from the past to worship at these holy places because of our Teacher, his Dhamma, and his Sangha, aware that we are walking the Noble Eightfold Path together.


One Person

There is one person whose birth into the world is for the welfare of the many, for the happiness of the many, for the good, the welfare, and the happiness of gods and humans, out of compassion for the world.

There is one person whose presence is hard to encounter in the world, whose teaching is seldom heard, and whose face is rarely gazed upon.

There is one person whose appearance in the world is unique, unequaled, incomparable, unparalleled, without counterpart, matchless, unrivaled, and who lifts up the hearts of gods and humans.

The passing of one person from the world is regretted by the many and causes sorrow. Even though he admonished, "After I have passed away, let the Dhamma be your teacher," still his passing is regretted.

Who is that person?

It is the Tathagata, the Arahat, the fully Enlightened Buddha.

--Anguttara Nikaya 1,13

When we returned to Kolkata, Shilar was very happy! Bless her heart. It's been a remarkable year for her (she couldn't believe it--more than 14,000 people have watched her wedding on Youtube!) Rajiv's aunt passed away peacefully in July from leukemia. She probably didin't know that Shilar was expecting, but she certainly would have been very happy about it.


The baby is due in April, which meant that she was too far along to safely to travel with us. Of course she was lonely while we were on pilgrimage. We tried to call every day but from some places there was no network coverage. It's fair to say that she was more than glad to have us back!


Now all attention is on preparation for her delivery. Lily had brought a neat quilted "baby pocket" blanket which Sarangi had decorated. Charles and Manel gave the couple a bath set with Kombha (neem) soap, powder, and oil. We brought a baby book (figuring they aren't going to have time to make one from scratch after the baby comes) and lots of tiny shirts. Susan and Martha had already given them lots of cute little outfits, many for cold weather. (It was winter when they traveled to Nepal with Rajiv and Shilar.) Some of the little suits look suitable for Himalaya trekking. Adorable!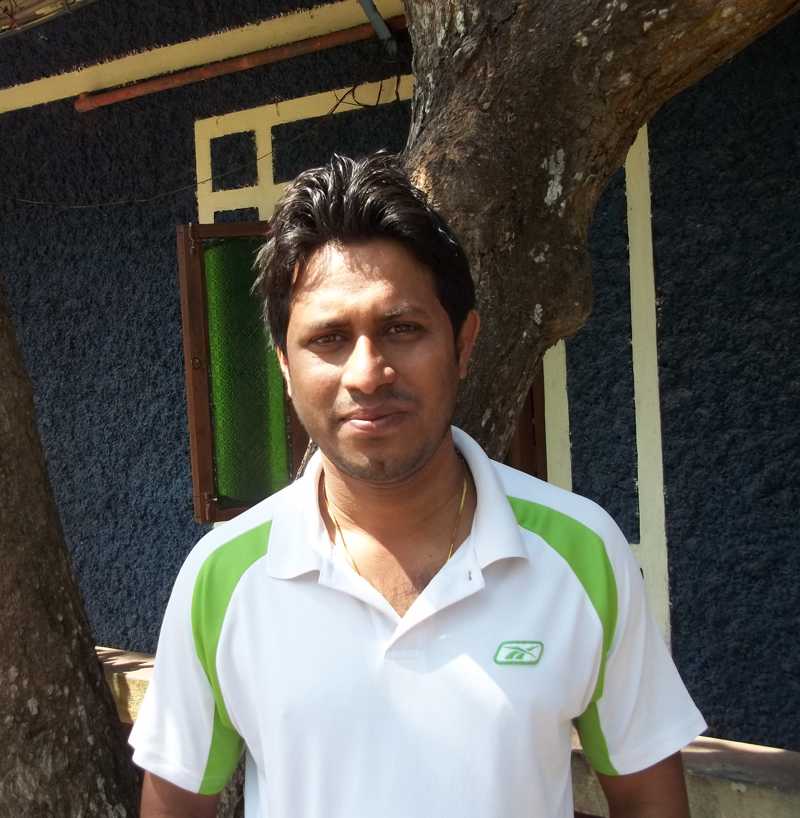 Now Rajiv, as always with help from his best friend Abhijit, is getting his aunt's little house ready for the baby, with a bright coat of paint, a new mat ceiling, and an inverter for those power failures Kolkata is famous for. We will be getting them a refrigerator--essential for the hot season.


We're so glad to be here at this time! It seemed that they knew little about what was happening or what to expect, so Ken downloaded, formatted, and printed a practical guide to the third trimester of pregnancy, week by week. They are reading and talking about it together. They have also found a doula, an experienced woman who will be with them for the first couple of months to take care of the baby and to get them off to a good start as parents.


There are three parties planned--the traditional Bengali swad with lots of auspicious food is being planned by Rajiv's cousin and is for women only. We'll be hosting another at Bodhisukha. That will include offering a meal to the monks, paritta chanting, oil lamps at the pagoda and dedication of merit to the couple and the baby. The last will be an American-style baby shower just as Steve arrives. With these ceremonies and celebrations, we should have all bases covered


We found a terrific shop for baby-stuff in Kolkata's new mall, called City Center. At first, we felt like we were in Thailand, but, no! It was quiet and most of the stories were devoted to practical items not luxury brands, unlike the pricey boutiques of Paragon. The clientele were mainly Indian families, not the roving youth of Bangkok. The manager was a good salesman and showed us his full range of baby-beds, bassinets, and other necessities. We had a great time. As we left, Shilar kept lagging behind to chat in Bengali with every new mother she met, asking how old the baby was and complimenting the mother on her pretty child.


Shilar is cooking Burmese and Shan delicacies every day. While Rajiv and Abhijit are occupied with home improvements, she is spending time with us, telling us about her family for which Facebook is wonderful!, improving her English by leaps and bounds, and playing Freddi Fish with Visakha.


When we led our fellow-pilgrims around Bodhisukha before they flew back to Sri Lanka, Dr. Nandobatha proudly showed off the shiny new water purification plant he has had installed. All water goes through a sealed, multi-step process, which serves to filter out arsenic (a huge problem in Bengal, where naturally occurring arsenic in the aquifer has harmed millions over the years) and all other impurities, and flows out clean and potable. Having reliable drinking water on the spot means no more cartons of bottled water. That means fewer plastic bottles, and that means much less littering around the monastery and school compound.


Dr. Nandobatha ordered a clean-up, and everyone at Bodhisukha is recycling. There are three colors of bins in seven locations--one for compost, one for paper, and one for plastic. Visakha has made some signs to be posted around:. "Reduce! Reuse! Recycle!" "Don't be Mean! Go Green!" and more. We'll get them laminated and relish our clean and green environment.


| | | |
| --- | --- | --- |
| The days are flying by, and we have a tremendous amount of work to do to prepare for the Fifth Intensive English Course, set to begin in three weeks. We are still accepting donations for meals for the monks during the course. If a donation is being offered in honor of someone else, please indicate that in an email or on the PayPal website. | | |
| | | |

Donations to provide nutritious meals for the monks, who are in class for six hours each day, as well as juice and catumadhu for sustenancei n the evening .


Cooking is done by the monastery staff.


One full meal for all students costs about US60.


Donations of any amount will be gratefully accepted.


During the one-month course, all donors' names will be announced and posted so that the monks can share merit with them before partaking of the meal.