Delivering the washing machine to Bodhirukaramaya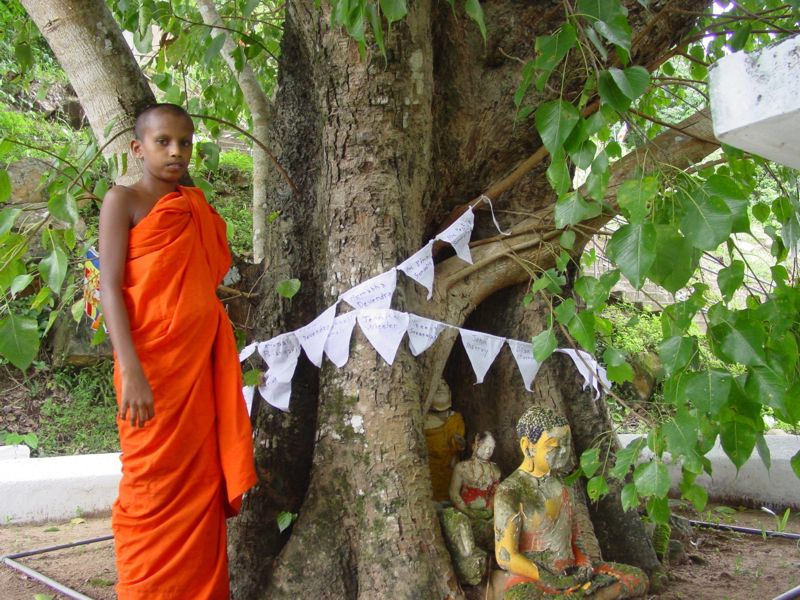 On June 25, 2010, Buddhist Relief Mission delivered a front-loading automatic washing machine to Bodhirukaramaya in Kurunegala. Ven. Amilasiri had suddenly been called away, so we asked a novice to tie the donation banner around the Bodhi tree and presented the machine to the novices. On the drive from the monastery to the main road, we were able to meet Ven. Amilasiri who, knowing we would be there, was hurrying to meet us. We were pleased to be able to talk with him, though only for a few minutes.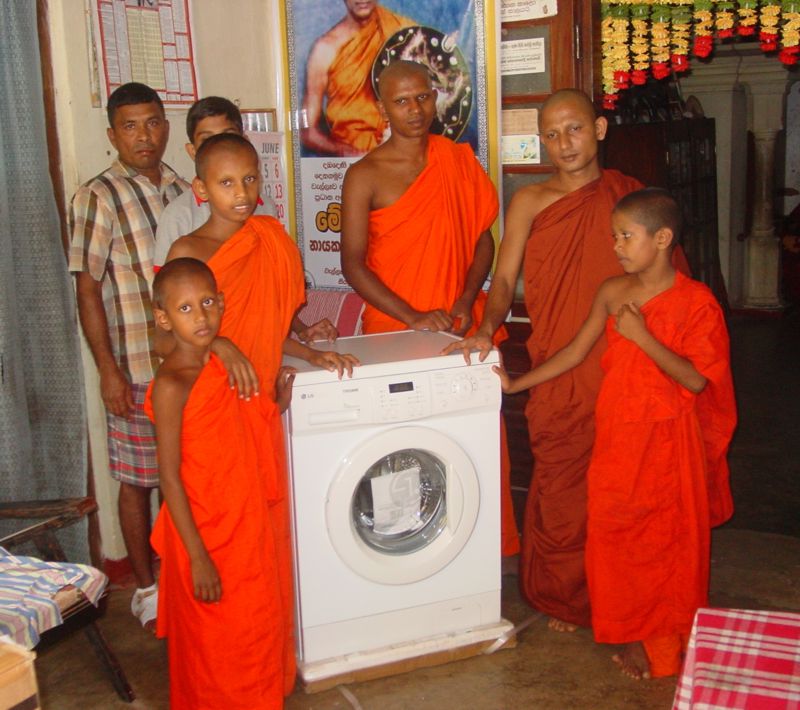 The donations BRM has received for this monastery have been more than sufficient to cover the cost of the tiles for the floor of the ward, school supplies for the novices, a case of juice concentrate, medical equipment, the washing machine, two large boxes of detergent, and about fifteen kilograms of vegetables. Since Ven. Amilasiri has informed us that one of his top priorities is building a new residence for the novices, the remaining funds will be donated for this purpose.
Click the button for more photos.

URGENT APPEAL FOR
WATER RELIEF!!!!!

More about Bodhirukaramaya
Registered address:
9152 Luea Lane
Swartz Creek, MI 48473, U.S.A.

Office:
152/1 Riverdale Road
Anniwatte, Kandy 20000
Sri Lanka
Tel: 94-77-964-9292
E-mail: buddhist@brelief.org